After Airtel, Vodafone's customers are also burdened, prepaid recharge is getting expensive from November 25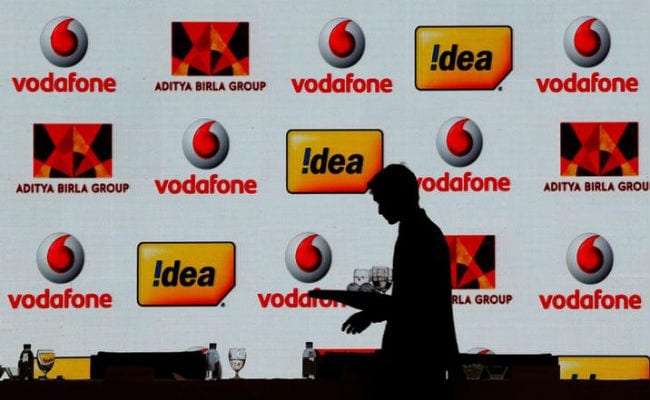 New Delhi:
Buying a mobile recharge plan is getting expensive day by day. From above, telecom sector companies have now started increasing the prices on prepaid tariffs. Just on Monday, the largest telecom sector company Bharti Airtel announced its Prepaid tariff and data top up plans And now Vodafone Idea (VIL) has also followed the same path. The company has announced on Tuesday that it will also increase the rates of its prepaid tariffs. The company has informed in a notification given to the stock exchanges that it is increasing its prepaid tariff rate by up to 25 percent. These new prices will be applicable from 25th November i.e. this Thursday.
The company has said in its notification that 'after increasing the prepaid tariff rate, the new plan will increase the ARPU (average revenue per user) i.e. the average revenue from a user and this will support the industry running under pressure.'
How expensive will Voda-Idea's plans be?
Voda-Idea customers will have to buy a plan of Rs 79 for Rs 99 from next Thursday after the company has made prepaid tariffs expensive. 149 plan will be available for Rs 179. The plan of Rs 1,498 will now have to be recharged for Rs 1,799 and the plan of Rs 2,399 has now become Rs 2,899.
read this also : Reliance Jio suffered a big loss in September, lost 1.9 crore connections, Airtel added 2.74 lakh new mobile customers
At the same time, talking about the data top-up plan, then the top up of Rs 48 will now be recharged for Rs 58. The plan of Rs 98 has become Rs 118. The plan of Rs 251 has been made expensive to Rs 298. There itself. For the plan of 351 you will have to spend Rs 418 directly.
Please note that on Monday Bharti Airtel has also increased the prepaid tariff rate. Under this hike, the company has increased the prepaid tariff by 20 to 25 percent, while the data top-up plan has also increased from 20 to 21%.
new price of airtel plan
The hike made by Airtel is effective from November 26. The Rs 79 plan that customers get will now get Rs 99 with an increase of 25 percent from Friday. Now Rs 179 will have to be spent for the plan of Rs 149. Those taking the Rs 1,498 plan will now have to recharge for Rs 1,799. At the same time, the plan of Rs 2,498 will now become expensive and will be sold for Rs 2,999.
If you talk about data top up plan, then Rs 48 plan will now be available for Rs 58. Rs 98 plan will be available for Rs 118. The plan of Rs 251 will be available in 301.