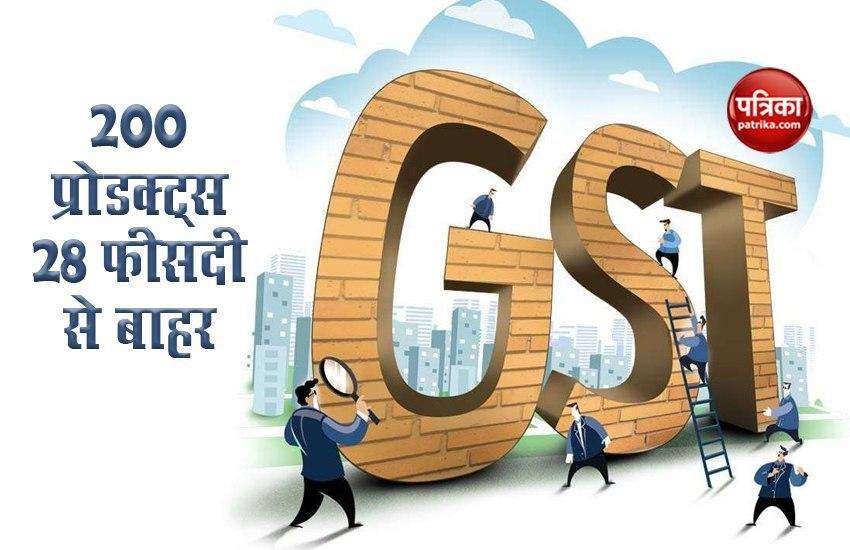 new Delhi. Since the GST rate has been implemented, the prices of many products have come down since then. Due to the implementation of GST, people had to pay a huge amount by including many types of taxes. Which has now been reduced significantly. When GST came into force, 230 products were in the slabs of 28 per cent, out of which 90 per cent have been transferred to lower slabs. Let us also tell you what has become cheaper and more expensive during this time in GST. Let us tell you that on the occasion of Arun Jaitley Death Aniversery, many tweets have been done by the Finance Ministry. In which statistics related to GST have been released.
Also read: GST tax rate up to 40 lakhs, no tax, Finance Ministry remembers Arun Jaitley on Death Anniversary
200 products made cheaper
According to the finance ministry, the first 230 products were in the tax slab of 28 per cent. At present, 28 per cent slab is levied only on non-perishable and luxury items. About 200 products have been lowered and transferred to the slab. According to the ministry, the housing sector falls under the tax slab of five per cent. At the same time, the rate of GST on cheap houses has been reduced to one percent.
Also read: Construction workers will get work in Delhi, first they will have to be registered
Know what are the figures
According to the Finance Ministry, the huge rates due to GST have now come down drastically. The RNR committee reckons the revenue neutral rate is 15.3 per cent. Apart from this, the Reserve Bank's weighted rate of GST is just 11.6 per cent. According to the data released by the ministry, at the time when GST came into force, the number of taxpayers was 65 lakhs, which has now increased to 1.24 crores.
Also read: Bharti AXA General Insurance will be of ICICI Lombard, the deal between the two companies
GST was implemented in 2017
The GST incorporates 17 local charges. GST came into force on 1 July 2017. Arun Jaitley was the then Finance Minister in the first term of the Narendra Modi government. Today we are remembering Arun Jaitley as per the tweet made by the Ministry. He was instrumental in the implementation of GST. It would be counted as the most fundamental historical reform of Indian taxation in history.
.