Petrol, Diesel Price: Diesel became expensive by Rs 3.30 in 11 days, prices increased even today, check here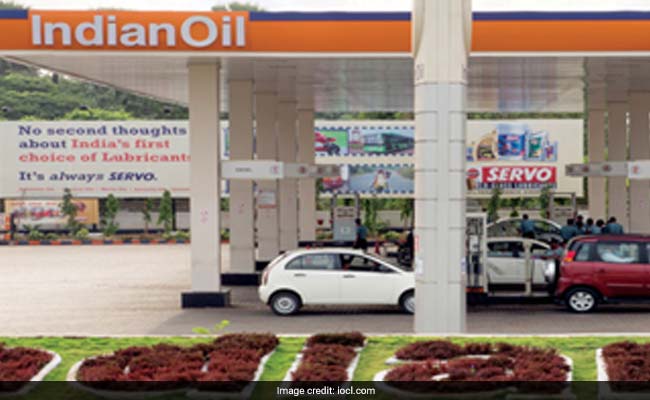 New Delhi:
Petrol and diesel prices : Worldwide fuel oil prices (Fuel Price Hike) is increasing continuously. Rising demand for crude oil And due to the non-increasing production by OPEC Plus, prices have jumped at a record rapid rate. In such a situation, for India, which is a net importer of the crude oil market, the prices of fuel oil are increasing unbridled. After September 24, 2021, oil prices have jumped tremendously. For the last seven days, there has been a continuous increase in the prices of petrol and diesel in the country. On Monday, October 11, 2021, petrol has once again become costlier by 30 paise per liter and diesel by 35 paise per liter in the capital Delhi. After the new hike, petrol is being sold here at Rs 104.44 per liter today, while diesel can be bought at Rs 93.17 per liter today.
Petrol is being sold in Mumbai today at a price of Rs 110.41 per liter with an increase of 29 paise. At the same time, diesel is being sold at the rate of Rs 101.03 per liter with an inflation of 37 paise per liter. After today's increase, petrol is being sold at Rs 101.76 per liter and diesel at Rs 97.56 per liter in Chennai. At the same time, in Kolkata today consumers will be able to buy petrol at the rate of Rs 105.05 per liter, while the price of diesel is Rs 96.24 per liter.
read this also : Rahul Gandhi's taunt about inflation, said- 'The festival season has faded…thanks to Modi ji'
'Slight increase now, if crude oil rises further, the price will increase' – no hope of relief on petrol and diesel
Petrol costlier by Rs 3.30 and diesel by Rs 2.80 per liter
Let us inform that in the first 11 days of this month, prices have increased on all days except for just two days and this month petrol has become costlier by Rs 2.80 per liter and diesel by Rs 3.30 per liter.
After continuous price hike, now petrol has crossed Rs 100 per liter mark except in one state capital. Dehradun, Chandigarh and Guwahati have also joined the list. Ranchi is the only capital where petrol is less than Rs 100 per litre.
In fact, OPEC Plus has decided not to increase production by more than four lakh barrels per day. Due to this, Brent crude oil has crossed $ 82 per barrel internationally. A month ago, the price of Brent crude oil was $ 72 per barrel. Being a net importer, the price of petrol and diesel in India is in line with international rates.
Check the rate of petrol and diesel like this
You can know the prices of petrol and diesel from your phone through an SMS. For this you can send SMS to mobile number 9224992249 under Indian Oil SMS service. Your message will be something like – RSP<स्पेस>petrol pump dealer code You can check the RSP code of your area by visiting the site. After sending this message, the latest fuel price information will come in your phone.