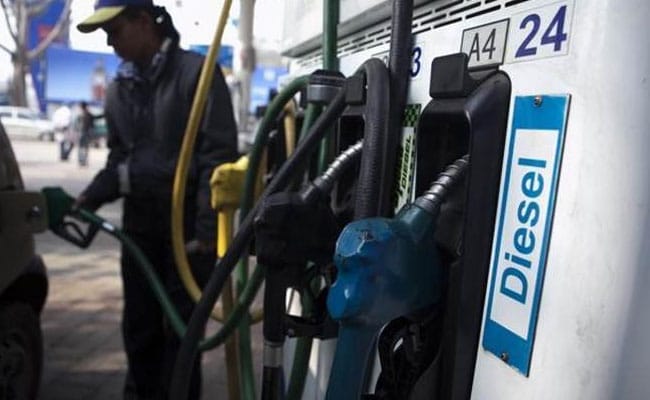 New Delhi:
After the reduction in the price of retail fuel on the first day of September, there has been no change in the prices of petrol and diesel on Thursday, September 2, 2021. Yesterday, petrol and diesel were cut by 13 to 15 paise per liter in all major cities. This deduction happened after seven days. By the way, in all four metro cities except Chennai, petrol is still running beyond Rs 100 per liter in other cities, but in Mumbai it is still selling above Rs 107. Diesel is also the most expensive in Mumbai itself. Petrol in Bhopal is beyond Rs 109.
Let us inform that Tamil Nadu had cut petrol prices in the state by Rs 3 last month, due to which the prices came down here. After yesterday's cut, petrol in Chennai has come down from the level of Rs 100 to Rs 99. At the same time, in Puducherry too, recently it was announced to reduce VAT by 3 percent, after which oil has become cheaper by Rs 2.43 per liter in this union territory.
what are today's rates
Delhi: Petrol – 101.34 per liter; Diesel – 88.77 per liter
Mumbai: Petrol – 107.52 per litre; Diesel – 96.48 per liter
Kolkata: Petrol – 101.72 per litre; Diesel – 91.84 per liter
Chennai: Petrol – Rs 99.08 per litre; Diesel – 93.38 per liter
Bangalore: Petrol – ₹104.84 per litre; Diesel – ₹94.19 per liter
Bhopal: Petrol – ₹109.91 per litre; Diesel – ₹97.72 per liter
Lucknow: Petrol – Rs 98.43 per litre, Diesel – Rs 89.15 per litre
Patna: Petrol – ₹103.89 per litre; Diesel – ₹94.65 per liter
Chandigarh: Petrol – ₹97.53 per litre; Diesel – Rs 86.48 per liter
Check the price of petrol and diesel in your city like this
Let us tell you that the local VAT of every state is different, so the price of fuel may be different in each state. But you can know the prices of petrol and diesel every day from your phone through an SMS. For this you can send SMS to mobile number 9224992249 under Indian Oil SMS service. Your message will be something like- RSP<स्पेस>petrol pump dealer code You can check the RSP code of your area by visiting the site. After sending this message, information about the latest fuel price will come in your phone.