Relief news for the automobile industry, experts believe this to be the reason for the rise in vehicle sales ..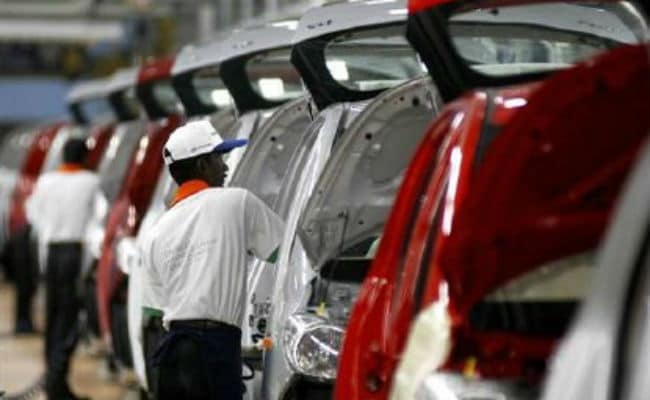 Special things
People avoiding public transport due to security from Kovid
CIAM reports, wholesale sales of passenger vehicles rise 17%
Two-wheeler sales also increased
new Delhi:
The increase in the sale of vehicles is a great relief for the automobile industry. Knowledgeable people also on festive season Sales of vehicles (two and four wheel vehicles) I am assuming the reason for the 'improvement'. Car Expert Tutu Dhawan said the reason for the increase in sales of vehicles from September to September and other quarters (July-September) from NDTV, was that people had caused the Kovid-19 Pandemic for three-four months. The decision to buy a car was stopped, but now people have learned to avoid coronavirus and are buying vehicles. He said that due to security from Kovid, now those people who have the ability to buy a vehicle will not go towards public transport. By the way, it is difficult to say how long this trend of improvement will remain, because in the current environment, people will buy vehicles only when it is very important.
Signs of market improvement, passenger vehicle sales up 14% after 9 months of continuing decline: SIAM
Significantly, the wholesale sales of passenger vehicles increased by 17 percent in the September quarter of the current fiscal due to improvement in buyer sentiment and the companies' readiness to meet the increased demand for the festive season. CIAM, a vehicle manufacturing companies organization, gave this information on Friday. According to the latest data from the Society of Indian Automobile Manufacturers (SIAM), sales of passenger vehicles in the July-September 2020 quarter increased by 17.02 percent to 7,26,232 units from the same period in the previous fiscal. A year ago it stood at 6,20,620 units. Sales of two-wheelers during the September quarter stood at 46,90,565 units in this financial year, as against 46,82,571 units in the same period of the previous fiscal. Commercial vehicle sales, however, declined by 20.13 percent during the period. In the September quarter, 1,67,173 commercial vehicles were sold in the year-ago period, coming down to 1,33,524 units. This is the sixth consecutive quarter in the category of commercial vehicles, when sales declined. Three-wheeler sales fell 74.63 percent during the period. Sales were down 1,80,899 units in the September quarter from a year earlier, to 45,902 units. Arrived at
Auto sector still in crisis, demand for tax relief