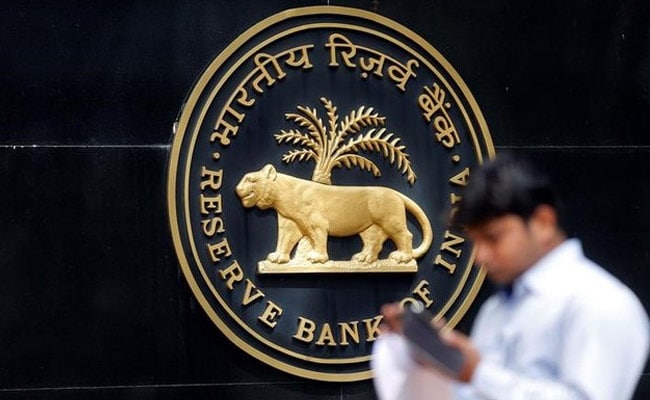 Mumbai:
The Reserve Bank of India (RBI) on Wednesday banned MasterCard Asia Pacific from accepting new credit, debit and prepaid cards from July 22. This step has been taken due to non-compliance of data maintenance rules by the company. Mastercard, the third major payment system operator in the country, has been banned for non-compliance with the RBI directive on maintenance of payment system data.
RTGS facility will be available round the clock from December: RBI
Earlier, the RBI had barred American Express Banking Corp and Diners Club International Ltd from adding new domestic customers to their card networks for violating data retention norms. Mastercard said in its statement that it is disappointed with this stand of the RBI. The central bank said in a statement, "The Reserve Bank has today (Wednesday) MasterCard Asia Pacific Pte Ltd. (MasterCard) with effect from July 22, 2021 for creating new domestic customers of debit, credit or prepaid cards.
RBI told banks, no charge will be levied on NEFT transactions from January
The RBI, however, said that this move will not affect existing customers of Mastercard. Announcing the ban on Mastercard, the Reserve Bank said, "Even after giving the company sufficient time and opportunity, it has failed to comply with the guidelines on maintenance of payment system data." The card is authorized to operate the network in the country under the Payment and Settlement Systems Act 2007 (PSS Act). According to the central bank, the circular was issued on April 6, 2018 regarding the maintenance of payment system data. Under this, all the concerned service providers were directed to ensure that they make arrangements to keep all the data related to payment arrangements within India only within six months.
RBI gave indications to continue cutting interest rates, the governor said – the arrows of our quiver have not ended
Also, he had to inform RBI about its compliance. Mastercard said in a statement, "The company is fully committed to complying with the law and regulatory obligations. Since the issuance of the RBI directive requiring domestic payment transaction data to be maintained in India in 2018, we have continuously provided information and reports on our activities and compliance. We are disappointed with RBI's stand, but we will continue to work with them to provide additional details as necessary to address their concerns."
(This news has not been edited by NDTV team. It has been published directly from Syndicate feed.)