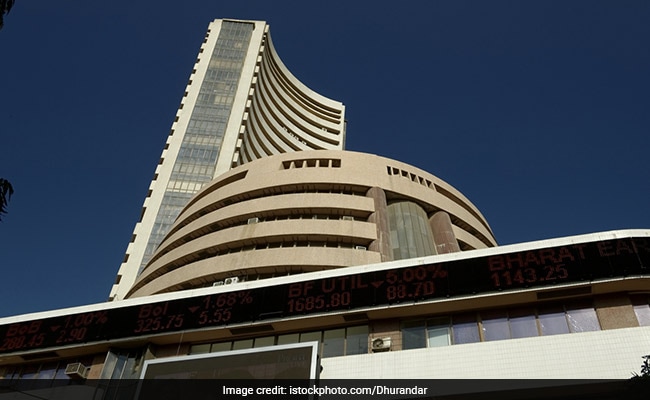 Mumbai:
The Sensex of the Bombay Stock Exchange climbed more than 150 points at the start of trading on Thursday, rising above the 48,850 mark. HDFC, HDFC Bank, ITC and Bajaj Finance are the major gainers in the index. The Bombay Stock Exchange (BSE) -based 30-share Sensex rose 174.54 points, or 0.36 per cent, to 48,852.09 points in the opening round. At the same time, the National Stock Exchange's Nifty rose 69.05 points, or 0.47 percent, to reach 14,686.90 points during this period.
Bajaj Auto was the biggest gainer among the Sensex stocks. Its stock climbed more than two percent. After this, gains were also recorded in the shares of Bajaj Finance, ITC, HDFC, Titan, Maruti and Mahindra & Mahindra. In contrast, shares of HCL Tech, Sun Pharma, Bharti Airtel and Power Grid declined.
Due to this, the BSE Sensex rose 424.04 points, or 0.88 percent, to 48,677.55 points and the National Stock Exchange's Nifty rose 121.35 points or 0.84 percent to 14,617.85 points in the previous trading session.
Foreign institutional investors remain net sellers in the market. On Wednesday, he sold shares worth Rs 1,110.50 crore. In contrast, domestic institutional investors bought shares worth Rs 240.61 crore.
Other Asian markets saw positive trend in Hong Kong, Tokyo and Seoul, while Shanghai saw a declining trend. Meanwhile, the price of Brent crude, the benchmark crude oil in the international market, was up 0.10 percent at $ 69.03 a barrel.
(This news has not been edited by the NDTV team. It has been published directly from the Syndicate feed.)