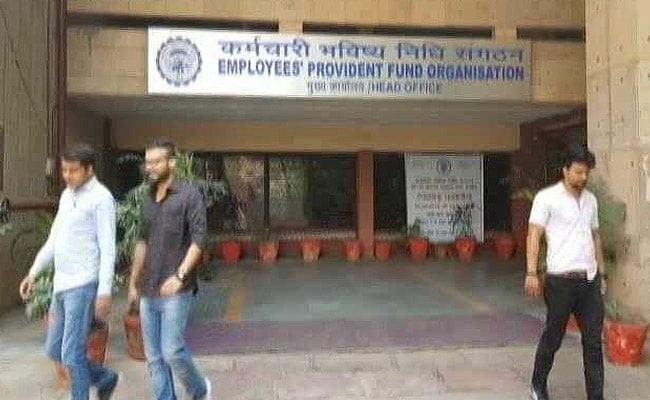 New Delhi:
Can't say when who needs a big amount in emergency during the Corona period. Taking care of these needs, the Employees' Provident Fund Organization (EPFO) has allocated close to 6 crores. PF account holders (PF Subscribers) has been given a new facility. Under this, if there is a medical emergency, you can withdraw one lakh rupees from your account within an hour under emergency need. This amount will be given as a medical advance (PF medical advance) on hospitalization immediately. for this advance no interest to the shareholders Will not give.
EPF-Aadhaar Linking: Deadline for linking Aadhaar with UAN extended, check new deadline
This rule of EPFO ​​has become effective from June 1. It will be available for all types of diseases including corona virus. EPFO used to provide money for treatment to its account holders earlier also, but earlier it was available only after depositing the bills and all the paper documents spent on the treatment and after a long run. But now no bills or documents for medical expenses will be required. You can get this amount in your account by applying directly.
Want to check PF balance? You can check in many ways, see step-to-step guide
Significantly, in view of the Corona epidemic, the government has started many facilities for the provident fund account holders. The government has increased the amount of life insurance under EPFO ​​to Rs 7 lakh. For this, no additional burden will be put on the PF account holders. Along with this, the government has asked all the stakeholders to complete the process of linking Aadhaar with UAN. For this, an extension has been given till 30 September.
If PF subscribers do not link UAN with Aadhaar within the time limit, they may have to be deprived of many facilities. The government has also changed the rules for PF contribution under the new labor law reforms. Under this, the take home salary will decrease, but your savings in PF will increase. Under the new labor reforms, the government has also increased the scope of social security for workers in the organized and unorganized sector.
These will be the changes from PF to Gratuity in the new labor code