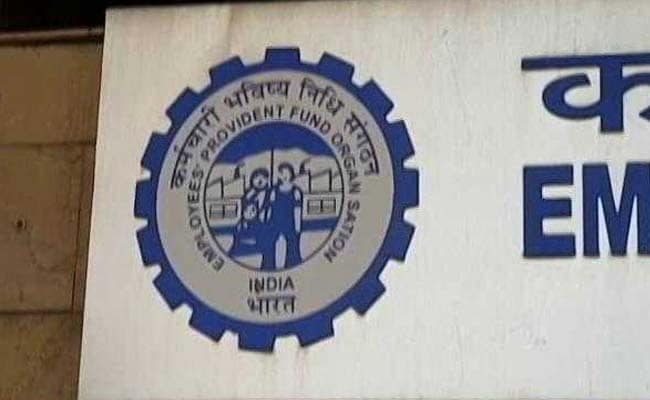 New Delhi:
In January 2021, the EPFO, the organization that manages the Provident Fund of the private sector workers, added 13.36 lakh new members. These figures were released by the Ministry of Labor and Employment. According to payroll data, despite the Covid-19 infection epidemic, EPFO ​​added about 62.49 lakh subscribers during the current financial year. According to provisional payroll data of EPFO ​​published on 20 March 2021, 13.36 lakh new members were added during the month of January 2021 which also shows the growing trend of subscriber base.
8.5% interest on PF deposit, Chief Labor Commissioner said – 5 crore account holders will benefit
The figures showed a 24% increase from December 2020 to January 2021. Year-over-year comparisons of payroll data show a 27.79% increase in net subscribers, with rising levels of subscribers to EPFO ​​prior to Corona indicating a similar return to Corona compared to the same period last year.
Earlier, EPFO ​​had added 10.11 lakh new members in November 2020. The EPFO ​​then added about 45.29 lakh new members in the current financial year (April to November 2020).
Also, let us tell you that on the basis of age, in the month of November 2020, the maximum number of new members are 22-25 years, whose number is 2.72 lakh. After that there were 18-21 years old people whose number was 2,21 lakh. Members of the age group of 18-25 can be seen as new jobs in the labor market and in November 2020, about 48.72 per cent was contributed by these new members.
Corona's impact: EPFO ​​has net new enrollment decrease in November
The share of women in the new members was 21.64 percent in October 2020 and 22.40 percent in November 2020. A total of 6.41 lakh net members participated in the EPF scheme in the month of November 2020, out of which the total number of women was 1.43 lakh.
Video: There is no change in the interest of EPFO, the rate will remain 8.5 percent