Gold Price: Gold prices fell today amid the stoppage of rupee, silver also fell, check the latest rate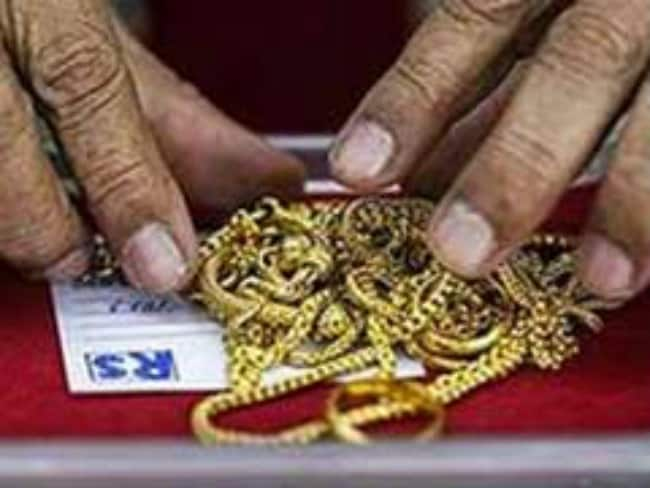 New Delhi:
Due to the rise in the rupee in the last two days, now there has been a fall in the bullion market on Wednesday. Today the rupee opened flat against the dollar at the level of Rs 74.20 per dollar. However, let us tell here that on Tuesday, the rupee had closed with a jump of 3 percent, despite this, gold closed with an increase in the local market. Now talking about this morning, there was a slowdown in the international spot price of gold and the yellow metal was trading below $ 1,800 an ounce.
After opening in the domestic market, the gold of October contract on the multi-commodity exchange had declined 0.51 per cent and the metal was trading at Rs 47,367 per 10 grams. At the same time, there was a decline of 0.64 percent in September silver and silver was at Rs 63,065 per kg.
If we look at GoldPrice.org, gold was falling 0.40 percent on MCX at 10.42 am Indian time in the international market and the metal was trading at a level of $ 1794.98 an ounce. At the same time, silver was also trading 0.52 percent lower at $ 23.71 an ounce.
There was a rise in gold and silver in the domestic market
After the end of the day's trading on Tuesday, despite the improvement in the value of the rupee, on Tuesday, gold rose by Rs 170 to Rs 46,544 per ten grams in the Delhi bullion market. Due to this, gold had closed at Rs 46,374 per ten grams in the previous trading session. Similarly, silver also rose by Rs 172 to close at Rs 61,584 per kg. Silver had closed at Rs 61,412 per kg in the previous trading session.
There was a fall in gold futures
On the Kal Multi Commodity Exchange, gold for delivery in October fell by Rs 98, or 0.21 per cent, to Rs 47,486 per 10 grams. It had a business turnover of 11,947 lots.