Gold Silver Price Today: Gold Price Declines – Increase In Silver, Know What Is The Price In Your City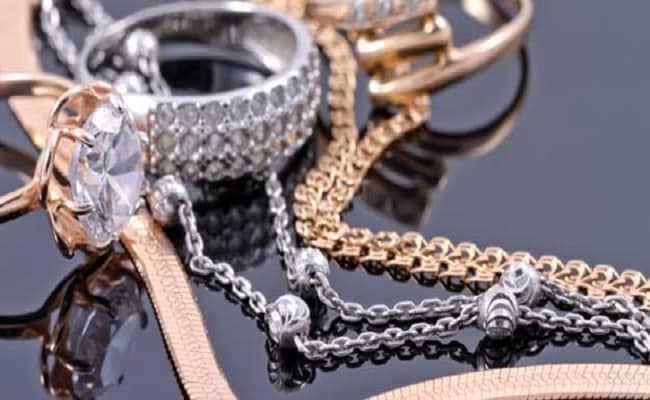 New Delhi:
Gold Silver Price, 29 April 2021: Local bullion market on Thursday amid declining global markets Gold 168 rupees fell to Rs 47,450 per ten grams. On the previous day, the closing price of gold was Rs 47,618 per 10 grams. However, to the contrary silver It had surged by Rs 238 and reached Rs 69,117 per kg, compared to Rs 68,879 per kg on the previous day. In the international market also, the price of gold was weak at $ 1,791 an ounce. Silver, however, remained steady at $ 26.45 an ounce.
Read Also: 5 Most Expensive Dishes in the World: From a Pizza of Rs 2 Lakh to a Gold Biryani of Rs 20,000
HDFC Securities Senior Analyst (Consumer Commodities) Tapan Patel said, "Gold trended soft on the New York-based commodities exchange Comex with the spot price down on Thursday at $ 1,791 per ounce." The reason for the softening in the price was to cut their deals by the traders amid weak demand.
Read Also: Gold prices are increasing again, you can invest in gold online for just Rs 1
There itself Good return According to the website, in the case of gold prices in major cities of the country, the price of 22 carat and 24 carat gold in Kolkata is 46,430 and 46,440 rupees per ten grams respectively. At the same time, the price of 22 carat gold in Chennai is Rs 44,370 and the price of 24 carat is Rs 48,380 per ten grams. In these prices of yellow metal, other charges including GST are not applicable. Apart from this, the price of 22 carat and 24 carat gold in the capital Delhi is 45,680 and 45,690 respectively. And the price of 22 and 24 carat gold in Mumbai is 44,480 and 44 thousand 490.
(This news has not been edited by the NDTV team. It has been published directly from the Syndicate feed.)