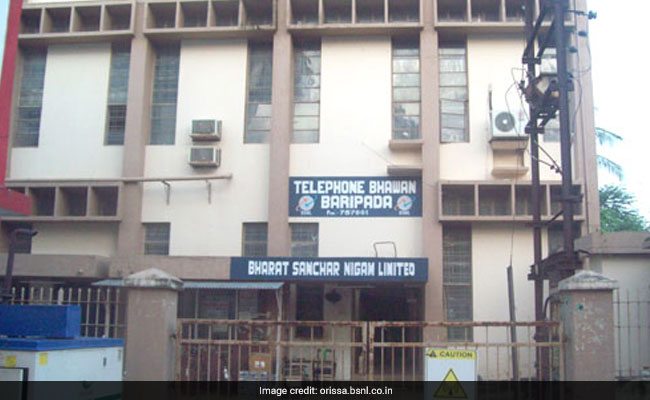 New Delhi :
The government has approved public sector telecom companies MTNL and BSNL (BSNL) has announced the sale of immovable properties. According to documents uploaded on the website of the Department of Investment and Public Asset Management (DIPAM) (DIPAM), the government has listed the immovable properties of public sector telecom companies MTNL and BSNL for sale at a reserve price of around Rs 1,100 crore. BSNL's properties are located in Hyderabad, Chandigarh, Bhavnagar and Kolkata, and have a reserve price of Rs 800 crore for sale.
BSNL lost 9.22 crore mobiles, 1.35 crore landline subscribers in six and a half years: RTI
MTNL properties located at Vasari Hill, Goregaon, Mumbai have been listed for sale on the DIPAM website at a reserve price of around Rs 270 crore. Similarly, 20 flats of MTNL located in Oshiwara have also been put up for sale as part of the asset monetization plan of the company. Their reserve price ranges from Rs 52.26 lakh to Rs 1.59 crore. The e-auction of MTNL properties will be held on December 14.
It is worth noting that the Central Government had started the exercise of selling the assets of BSNL, which is facing huge losses. An inter-ministerial group was formed for this campaign. This group will identify and prioritize the real estate of the company. The company is facing difficulty in paying salaries to the employees due to the debt crisis. The government had come up with a voluntary retirement scheme for the company, which was accepted by more than 90 percent of the employees.
The group will include officials from the Department of Investment and Public Asset Management (DIPAM), Telecom and BSNL. The company has identified 40 valuable plots. Their value is said to be more than Rs 10 thousand crores. Their sale will improve the financial condition of the company. The company is also working to improve the 4G network service. Center approves revival package of around Rs 70 crore for BSNL and MTNL