Finance Minister Nirmala Sitharaman on Friday in Parliament Economic Survey-2021 Introduced, which shows the economic situation of the country before the budget. The Economic Survey said that in the midst of a rapid program of vaccination Indian Economy We are moving towards recovery with recovery or high bounce. India's growth rate can be 11 percent in FY 2021-22. Prannoy Roy and a panel of experts analyzed this economic analysis and explained which policy decisions needed to be taken, so that the economy could be brought back on track.
Here are the important things about Prannoy Roy's analysis…
Shekhar Gupta: This government doubts those who do business more than the previous government. There is a lot of talk of ease of doing business in the country, but it is still challenging to form a company in the country.
Dorab Supariwala: Like we have Coal India, which has not been privatized yet. We are strangling ourselves and our economy.
Omkar Goswami: Most of the data of this economic survey came from the World Bank, although we have improved in some cases, the rest are very indifferent. We spent a lot of time in license control. You cannot do a lot of things without the intervention of the states. To establish a business, approval has to be taken and there are many people in India who think whether it should be approved or not.
Yamini Iyer: We need to pay attention not only to the growth rate of 10 percent but also how to take the economy on the path of development where all countries are part of it.
Shekhar Gupta: Poverty decreases as growth rate increases, but economic growth also brings inequality. When assets grow, their redistribution is important. Rs 13 lakh crore was distributed through direct bank transfer, this was done by increasing excise tax during falling oil prices. I think the government is good at the level of politics, but bad in terms of economy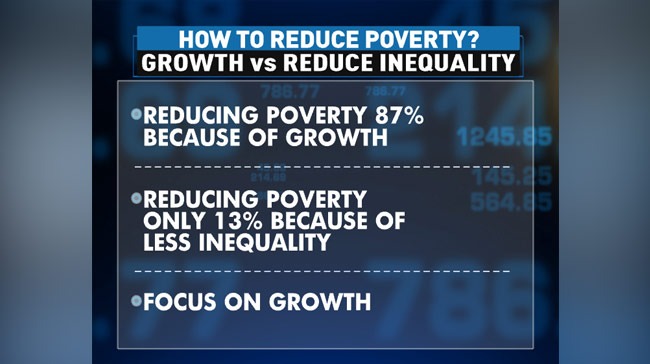 Dr. Prannoy Roy: In the survey, there is a matter of V shape recovery, that is, a sharp rise after a sharp fall. It said that the lockdown was taken swiftly and was an effective decision. It was focused on saving lives instead of livelihood. But there is no mention of the crisis of migrant laborers.
#EconomicSurvey 2020-21: India's response to the pandemic

Watch Live: Prannoy Roy and Experts Decode The Economic Survey 2020-21 on NDTV 24×7 https://t.co/hMlRpgrUU6pic.twitter.com/JRF29djUjg

– NDTV (@ndtv) January 29, 2021