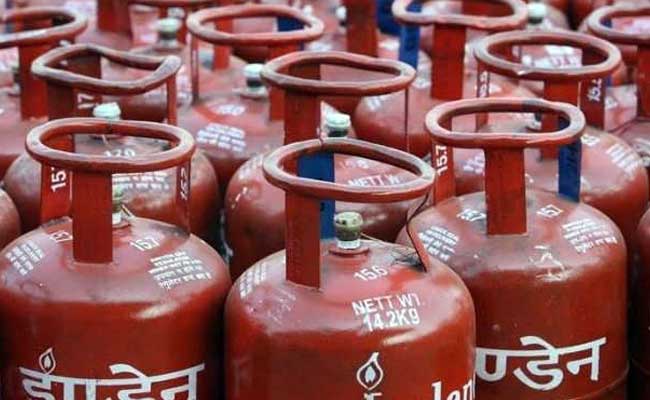 new Delhi:
LPG Cylinder Price Hike: The price of non-subsidized LPG cylinder was increased by Rs 50 per cylinder on Wednesday. After rising prices in the international market, this is the second increase in the price of LPG cylinder this month. Along with this, the price of aircraft fuel (ATF) has also been increased by 6.3 percent. According to the notification issued by the public sector petroleum product marketing companies, the price of 14.2 kg LPG cylinders (gas cylinders) without subsidies has been increased from Rs 644 to Rs 694. This is the second increase in the prices of this cylinder this month. Earlier on December 1, its price had increased by Rs 50.
Even after privatization of Bharat Petroleum, LPG customers will continue to get subsidy, separate unit to be formed
Earlier, the price of domestic LPG cylinder was unchanged from July at Rs 594 per cylinder. This rate was similar to subsidized LPG cylinder. After this, the price of cylinders without subsidies has increased rapidly. This means that the government will now have to give subsidy to consumers. The price of LPG is reviewed every 15 days. The price of aviation fuel has increased by Rs. 2,941.5 per kiloliter i.e. 6.3 percent in Delhi to Rs. 49,161.16 per kiloliter. Earlier on December 1, ATF prices had increased by 7.6 percent.
Along with this, the price of five kilogram LPG cylinder has been increased by Rs 18 and the price of 19 kg gas cylinder has been increased by Rs 36.50. Families in the country get 12 LPG cylinders a year with subsidy. The consumer has to pay his full price while taking the cylinder while the subsidy amount reaches his bank account.
If a family consumes more than 12 cylinders in a period of one year, then they have to take the subsequent cylinders at a fixed market price. In the four metros of the country, the price of non-subsidized LPG cylinders in Kolkata has now gone up to Rs 720.50, Rs 694 in Mumbai, Rs 710 per cylinder in Chennai. There is a difference in the price due to different rate of Value Added Tax (VAT) at the local level.
(This news has not been edited by the NDTV team. It is published directly from the Syndicate feed.)