'Now there is a slight increase, if crude oil rises further, the price will increase more' – there is no hope of relief on petrol and diesel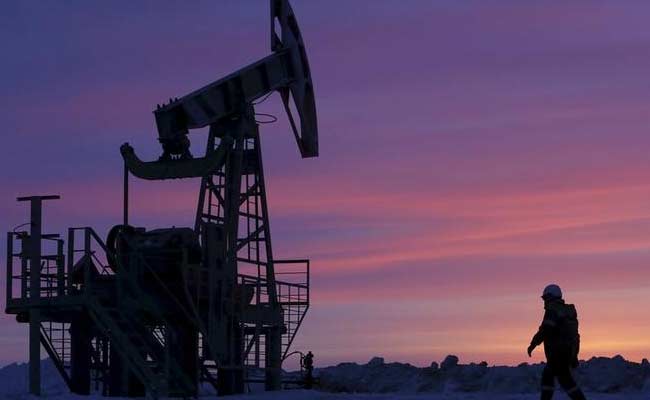 New Delhi:
The retail prices of petrol and diesel in the country have reached an all-time high, while Crude oil After crossing $ 82 per barrel, there is a possibility of further 'substantial' increase in these prices. Fuel prices have risen again with international oil prices rising to their highest level since 2014. As per the price notification of Government Petroleum Companies, Petrol Price on Wednesday It has been increased by 30 paise per liter and diesel by 35 paise. Due to this, the price of petrol reached a record level of Rs 102.94  per liter in Delhi and Rs 108.96 in Mumbai. Diesel price also touched a record high of Rs 91.42 in Delhi and Rs 99.17 in Mumbai. Prices vary from state to state based on local taxes.
Prices may increase significantly with further rise in crude oil
Industry sources said a "substantial" increase is expected to bridge the gap between cost and selling price. Sources said that the oil companies had made only marginal increase on the expectation of improvement in the prices of crude oil and petroleum products in the international market. A source said, "Oil marketing companies have marginally increased the retail prices of petrol and diesel so far… However, there could be a substantial price hike in case there is no improvement."
– – read this also – –
* After Delhi-NCR, now CNG and PNG become expensive in Mumbai, know what are the new prices …
* The burden of petrol and diesel prices will continue to increase, know what the government official said on the fuel price
International oil prices have hit a nearly seven-year high after OPEC Plus (oil producing countries) decided to maintain its planned gradual increase in supply, despite the energy crunch in the market. The global benchmark Brent has reached $ 82.37 per barrel. Being a net importer of oil, India keeps the prices of petrol and diesel at par with the international prices. Brent was less than $72 a barrel a month ago.
Government is not even reducing excise duty
Public sector petroleum companies – Indian Oil Corporation, Bharat Petroleum Corporation and Hindustan Petroleum Corporation have resumed the process of increasing the prices of diesel and petrol from September 24 and September 28 respectively, with which the price hike has been going on for some time. The ban is over. Diesel prices have increased by 2.80 paise per litre. The price of petrol has increased by Rs 1.80 per liter in a week.
The continuous rise in fuel prices has been criticized by opposition parties and demanded that the government cut the record excise duty being levied on both the fuels to provide relief to the consumers. The government has so far ignored this demand. Petroleum Minister Hardeep Singh Puri on Saturday declined to comment on the high fuel prices. When asked about fuel prices during an event of his ministry in Delhi, Puri said, 'Quit' and then left.
Video : Prime time of Ravish Kumar : Modi government is floating on petrol and diesel
(This news has not been edited by NDTV team. It has been published directly from Syndicate feed.)