Petrol, Diesel Price: Latest rates of petrol and diesel released, see what is the price of one liter of oil today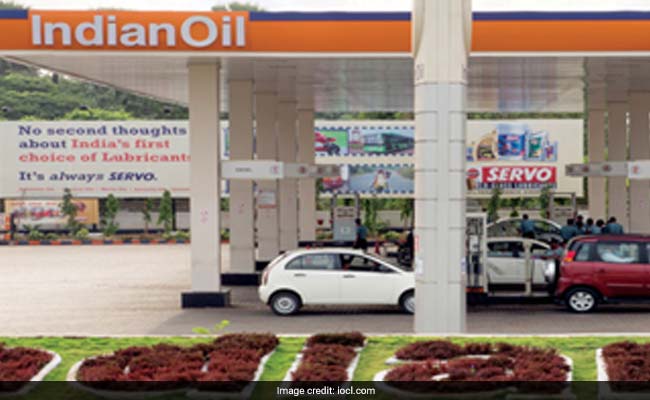 New Delhi:
Petrol-Diesel Price : Petrol and diesel prices in the country steady growth looking at. In the last 11 days, oil marketing companies have increased the prices of petrol and diesel in the country for a total of eight days. However, on Monday, October 4, 2021, there is no change in oil prices in the country today. Let us tell you that in these eight days, diesel has become costlier by Rs 2 per liter and petrol by Rs 1 per liter. Just on Sunday, oil prices were increased for the fourth consecutive day. Petrol was increased by 25 paise while diesel by 30 paise per liter.
If we talk about crude oil, then it is running around $ 78 per barrel. Brent crude, the international oil standard, fell 0.47 percent to $ 77.94 a barrel in the previous trading session. Due to the rising prices of crude oil, domestic prices in the country have worsened the condition of the public. But one reason for the high prices is also the high taxes imposed by the central and state governments. Let's take a look at what is the price of oil in different cities today.
what are today's rates
Delhi: Petrol – ₹102.39 per litre; Diesel – ₹90.77 per liter
Mumbai: Petrol – ₹108.43 per litre; Diesel – ₹98.48 per liter
Kolkata: Petrol – ₹103.07 per litre; Diesel – ₹93.87 per liter
Chennai: petrol –Rs 100.01 per litre; Diesel – ₹95.31 per liter
Bangalore: petrol –₹105.95 per litre; Diesel – ₹96.34 per liter
Bhopal: Petrol – ₹110.88 per litre; Diesel – ₹99.73 per liter
Lucknow: petrol-98.99  per liter, diesel- Rs 90.69 per liter
Patna: petrol –₹105.24 per litre; Diesel – ₹97.10 per liter
Chandigarh: petrol –₹98.56 per litre; Diesel – Rs 90.50 per liter
Check the price of petrol and diesel in your city like this
New fuel oil prices are released every day at 6 am in the country and you can know the prices of petrol-diesel right from your phone through an SMS. For this you can send SMS to mobile number 9224992249 under Indian Oil SMS service. Your message will be something like- RSP<स्पेस>petrol pump dealer code You can check the RSP code of your area by visiting the site. After sending this message, the latest fuel price information will come in your phone.