Petrol, Diesel Price: Petrol-Diesel prices increased for the third consecutive day, see how much you will have to pay today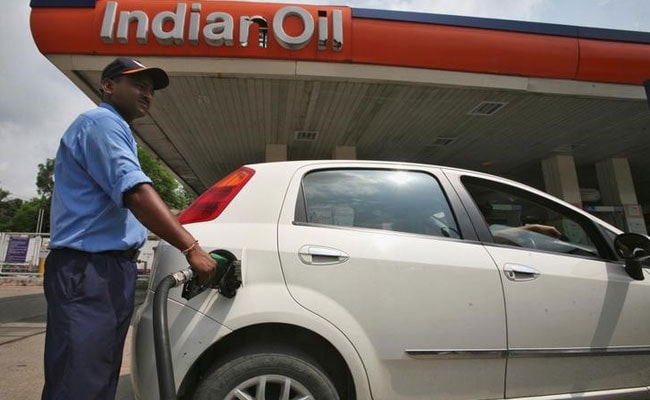 special things
Petrol and diesel prices increased for the third consecutive day
Both the fuels cost 35-35 paise per liter
rising demand for tax reduction
New Delhi:
Fuel Price Today : Petrol and diesel prices have increased once again on Friday, October 29, 2021. This is the third consecutive day when oil marketing companies have increased the prices of both fuel oils by 35-35 paise per liter. After stabilizing prices on Monday-Tuesday this week, prices have increased continuously since Wednesday. Explain that oil marketing companies Petrol prices from 28 September are increasing in. Since then, the price of petrol has increased by Rs 7.45 per liter in 24 times. At the same time, from September 24, the price of diesel has been increased by Rs 8.75 per liter in 25 times. At the same time, crude oil in the international market has become expensive by about 17% since September. Crude oil was imported in September at an average rate of $ 73.13 per barrel, while by the beginning of this week, the price of Brent crude futures reached $ 86.43 per barrel.
The overall burden of oil on the public is going out of the budget due to rising crude oil prices and high taxation by the central and state governments. oil economist Kirit Parikh told NDTV on Thursday That 'tax in India is very high. Petrol is taxed at 54%, while diesel is taxed at 48%. The government will need to reduce taxes. If the government does not reduce the tax on petrol and diesel, then it will have a bad effect on the economy.
read this also : Petrol-Diesel getting expensive due to which reasons, how much tax you are paying and when the price will decrease, understand
what are today's rates
Delhi: Petrol – ₹108.64 per litre; Diesel – ₹97.37 per liter
Mumbai: Petrol – ₹114.47 per litre; Diesel – ₹105.49 per liter
Kolkata: Petrol – ₹109.12 per litre; Diesel – ₹100.49 per liter
Chennai: Petrol – Rs 105.43 per litre; Diesel – ₹101.59 per liter
Noida: Petrol – Rs 105.78 per litre; Diesel – ₹98.02 per liter
Bangalore: Petrol – ₹112.43 per litre; Diesel – ₹103.35 per liter
Bhopal: Petrol – ₹117.35 per litre; Diesel – ₹106.76 per liter
Lucknow: Petrol – Rs 105.56  per liter, Diesel – Rs 97.83  per liter
Patna: Petrol – ₹112.42 per litre; Diesel – ₹104 per liter
Chandigarh: Petrol – ₹104.55 per litre; Diesel – ₹97.08 Rs per liter
You can check the price of petrol and diesel like this
Petrol and diesel prices change every day in the country. The new prices are determined according to the crude prices in the international market and the foreign exchange rate. You can know the prices of petrol and diesel from your phone through an SMS. For this, you can send SMS to mobile number 9224992249 under Indian Oil SMS service. Your message will be something like – RSP<स्पेस>petrol pump dealer code You can check the RSP code of your area by visiting the site. After sending this message, the latest fuel price information will come in your phone.
Video: Nitin Gadkari said- Government is going to make flex engine mandatory, know what are the pros and cons