Petrol-Diesel Price Today: After a break of two days, there was a setback on the prices of petrol and diesel, today the rate increased so much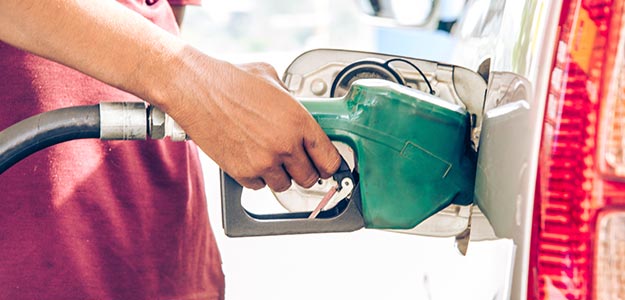 New Delhi:
Fuel Price Today: The break in the prices of petrol and diesel for two days ended today on Wednesday, October 27, 2021 and today the prices have increased again. Today on October 27, 2021, oil marketing companies fuel oil prices (retail fuel price) has again increased by 35-35 paise. In the capital Delhi, petrol is being sold at the rate of Rs 107.94 per liter with an increase of 35 paise. At the same time, diesel has also become costlier by 35 paise per liter by Rs 96.67 per liter. Explain that after today's increase, petrol has become 36.63 percent more expensive than ATF (aviation turbine fuel) or even jet fuel. ATF in Delhi sells around Rs 79 per liter.
No expectation of reduction in excise duty
One of the reasons for the petrol-diesel prices reaching such a record high in the country is the ongoing excise duty at a record level. Petrol has become costlier by Rs 36 per liter since the government increased excise duty on May 5, 2020 to a record level, while diesel prices have increased by more than Rs 26 per liter during this period. The government had increased the excise duty on petrol and diesel after the international crude oil prices fell to a record low of $ 19 a barrel. However, since then the international crude oil prices have improved to $ 85 per barrel, but the excise duty on petrol remains at Rs 32.9 per liter. Similarly, excise duty on diesel remains at Rs 31.8 per liter.
Petroleum Minister Hardeep Singh Puri had last week said that the excise duty cut on vehicle fuel would amount to 'an axe on one's foot'. He had said that with such charges, the government is running schemes like free Kovid-19 vaccination, food grains and cooking gas distribution. This has helped millions of people during the pandemic.
read this also : Will the pockets of the poor be cut, industrialists will just take concession…?
what are today's rates
Delhi: Petrol – ₹107.59 per litre; Diesel – ₹96.32 per liter
Mumbai: Petrol – ₹113.80 per liter; Diesel – ₹104.75 per liter
Kolkata: Petrol – ₹108.46 per litre; Diesel – ₹99.78 per liter
Chennai: Petrol – Rs 104.83 per litre; Diesel – ₹100.92 per liter
You can check the price of petrol and diesel like this
You must be aware that the prices of petrol and diesel change every day in the country. The new prices are determined according to the crude prices in the international market and the foreign exchange rate. You can know the prices of petrol and diesel from your phone through an SMS. For this, you can send SMS to mobile number 9224992249 under Indian Oil SMS service. Your message will be something like – RSP<स्पेस>petrol pump dealer code You can check the RSP code of your area by visiting the site. After sending this message, information about the latest fuel price will come in your phone.
Video: Nitin Gadkari said- Government is going to make flex engine mandatory, know what are the pros and cons