Petrol-Diesel Price Today: Fire in diesel prices! Expensive for the third time in four days, these are the new rates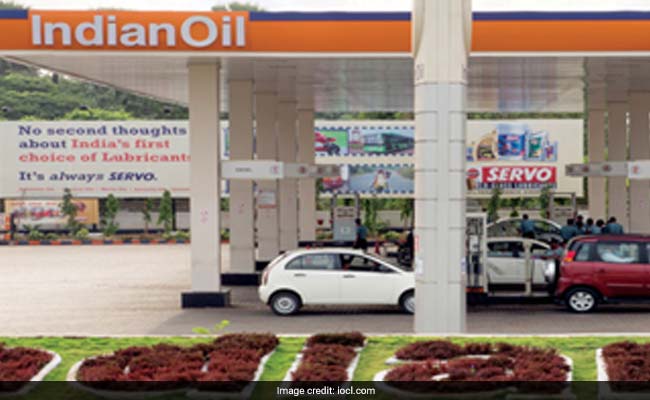 New Delhi:
once again in the country Diesel price hike (Diesel Price hike) Starting to happen. In the last four days, Monday i.e. September 27, 2021 is the third day, when the prices of diesel have been increased. Today, oil marketing companies have once again increased by 25 to 27 paise in diesel, after which diesel has increased from Rs 89.07 per liter to Rs 89.32 per liter in Delhi. Before this, diesel had become equally expensive on Sunday as well. At the same time, fuel prices were increased on Friday as well. Please note that the price of petrol is still stable. Diesel price in Delhi remains stable at Rs 101.19 per liter. The price of diesel in Mumbai has increased from 96.68 to 96.94. Here, petrol is being sold at Rs 107.26 per liter.
what are today's rates
Delhi: Petrol – ₹101.19 per liter; Diesel – ₹88.82 per liter
Mumbai: Petrol – ₹107.26 per litre; Diesel – ₹96.41 per liter
Kolkata: Petrol – ₹101.62 per litre; Diesel – ₹92.42 per liter
Chennai: Petrol – Rs 98.96 per liter; Diesel – ₹93.93 per liter
Bangalore: Petrol – ₹104.70 per litre; Diesel – ₹94.80 per liter
Bhopal:Petrol – ₹113.86 per liter; Diesel – ₹98.19 per liter
Lucknow: Petrol – Rs 98.30 per litre, Diesel – Rs 89.73 per litre
Patna: Petrol – ₹107.68 per litre; Diesel – ₹95.40 per liter
Chandigarh: Petrol – ₹97.40 per litre; Diesel – Rs 89.06 per liter
Check the price of petrol and diesel in your city like this
Let us tell you that in view of the foreign exchange rate and the prices of crude in the international market, new fuel oil prices are released every day at 6 am in the country and you can know the prices of petrol-diesel from your phone through an SMS. . For this you can send SMS to mobile number 9224992249 under Indian Oil SMS service. Your message will be something like- RSP<स्पेस>petrol pump dealer code You can check the RSP code of your area by visiting the site. After sending this message, the latest fuel price information will come in your phone.
Watch Video: Petrol-diesel will not come under GST, the decision was taken in the meeting of the GST Council