Petrol-Diesel Price Today: Oil prices are crying, petrol is being sold beyond 100 in many cities, check rate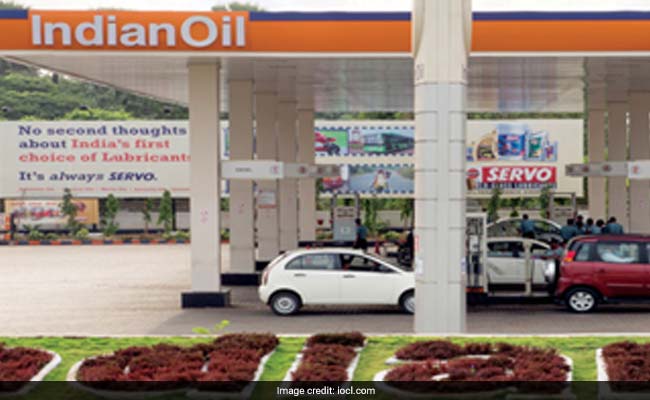 New Delhi:
Fuel Rates Today : Today, on Thursday, July 1, 2021, retail fuel prices are stable for the second consecutive day in the country. Even yesterday, the oil marketing companies did not increase the prices of oil. Earlier on Tuesday, petrol was costlier by 31 to 35 paise and diesel by 26 to 30 paise per liter. Let us tell you that petrol and diesel are running at their historic highest level in the country.
Petrol is being sold above Rs 100 per liter in many state capitals, including Bhopal, Patna, Jaipur, Bangalore and Mumbai. In Chennai too, it is likely to touch the 100 mark till the next cut.
So far, oil prices have been increased in the country for a total of 32 days. Due to this, petrol has become costlier by Rs 8.49 per liter and diesel by Rs 8.39 per liter.
today's rates
Delhi: Petrol – ₹98.81 per litre; Diesel – ₹89.91 per liter
Mumbai: Petrol – ₹104.90 per liter; Diesel – ₹96.72 per liter
Kolkata: Petrol – ₹98.64 per litre; Diesel – ₹92.03 per liter
Chennai: Petrol – Rs 99.80 per liter; Diesel – ₹93.72 per liter
Jaipur: Petrol – ₹105.54 per litre; Diesel – ₹98.29 per liter
Patna: Petrol – ₹100.81 per litre; Diesel – ₹94.52 per liter
Bhopal: Petrol – ₹107.07 per litre; Diesel – ₹97.93 per liter
Check fuel price in your city
Petrol and diesel prices in the country change every day according to crude oil prices and foreign exchange rates. These new prices are applicable every day from 6 am at every petrol pump in the country. You can know the prices of petrol and diesel every day from your phone through an SMS. For this you can send SMS to mobile number 9224992249 under Indian Oil SMS service. Your message will be something like-  RSP<स्पेस>petrol pump dealer code
You can check the RSP code of your area by visiting the site. After sending this message, information about the latest fuel price will come in your phone.