Petrol, Diesel Prices Today: Petrol-diesel prices have not changed for 6 consecutive days, check your city rate like this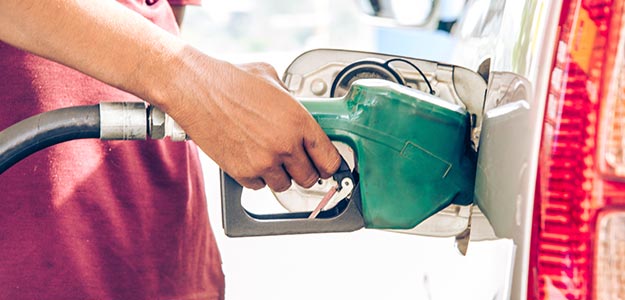 new Delhi:
Fuel Price Today: in country Petrol and diesel prices There has been no change in the past six days. Oil marketing companies made the last change in the price of Rital Fuel on March 30, when 22 paise was cut in petrol and 23 paise in diesel. Before this, petrol prices were reduced on 24 and 25 March. Before that, there was peace in oil prices for 24 consecutive days.
Please tell that this year, petrol and diesel had reached their record high inflation. Petrol had become costlier by Rs 4.87 per liter and diesel by Rs 4.99 per liter in the first two months of the year after witnessing a steady increase for several months. At the moment, people are already feeling a little relief due to braking at prices. Yet petrol is running beyond 90 in almost every metro city.
What are the current rates
After the last cut, the price of petrol in Delhi has been increased to Rs 90.56 per liter. At the same time, diesel has been reduced from Rs 81.10 per liter to Rs 80.87 per liter.
Talking about Mumbai, petrol is being sold at Rs 96.98 and diesel at Rs 87.96 per liter. Of all the four metro cities, petrol and diesel are the most expensive in Mumbai. Talking about Chennai, petrol is being sold at Rs 92.58 per liter of petrol and Rs 85.88 per liter of diesel. In Kolkata, petrol is priced at Rs 90.77 and diesel is priced at Rs 83.75 per liter.
Also read: 'Daka' on pocket, Center earns Rs 2.94 lakh crore from tax on petrol and diesel in first 10 months of FY 2020-21
Check the price of oil in your city like this
In the country, oil prices are revised every day at 6 am because the prices of petrol and diesel change in the country every day according to the crude oil prices and foreign exchange rates. These new prices are applicable to every petrol pump in the country from 6 am every day.
You can know the prices of petrol and diesel every day from your phone through an SMS. For this, you can send SMS to the mobile number 9224992249 under the Indian Oil SMS service. Your message will be something like – RSP<स्पेस>Petrol Pump Dealer Code.
You can check the RSP code of your area by visiting the site. After sending this message, the latest fuel price information will come in your phone.