Petrol, Diesel Prices Today: Petrol hiked by Rs 96 per liter in Mumbai, oil prices rise for the ninth consecutive day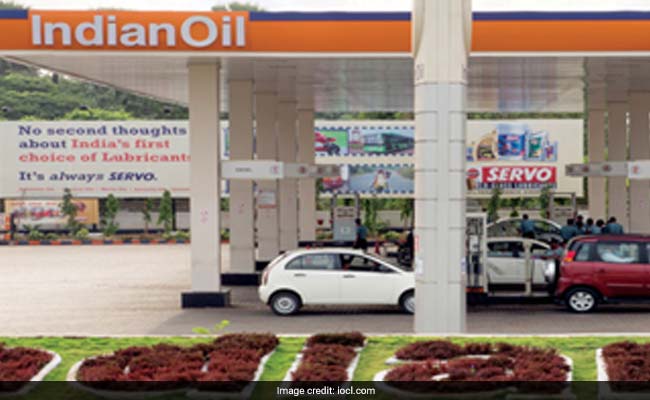 Special things
Petrol-diesel prices rise for the ninth consecutive day
Petrol reached Rs 96 per liter in Mumbai
Fuel costs 25-25 paise in Delhi
New Delhi:
Petrol Diesel Prices Today: Ninth consecutive day on Wednesday i.e. February 17, 2021 in the country Petrol-diesel prices Has increased. Due to the continuous increase by the oil marketing companies, the prices of retail fuel in the country are running at their record highs. Petrol is running above 89 in Delhi, whereas in Mumbai, petrol has touched 96.
After Wednesday's hike, petrol prices in Delhi are Rs 89.54 per liter and diesel prices are Rs 79.95 per liter. Petrol in Mumbai has reached 96 rupees per liter. At the same time, diesel is being sold here at Rs 86.98 per liter.
At the same time, in the case of other metro cities, the price of petrol in Chennai is Rs 91.68 per liter while diesel is being sold at Rs 85.01 per liter. In Kolkata, petrol is priced at Rs 90.78 per liter and diesel is priced at Rs 83.54 per liter.
Read also: Petrol and diesel became cheaper by Rs 5 per liter in this state of the country.
Check your city price like this
In the country, oil prices are revised every day at 6 am because petrol and diesel prices change every day in the country according to the crude oil prices and foreign exchange rates. These new prices are applicable to every petrol pump in the country from 6 am everyday.
You can know the prices of petrol and diesel every day from your phone through an SMS. For this, you can send SMS to the mobile number 9224992249 under the Indian Oil SMS service. Your message will be something like this- RSP<स्पेस>Petrol Pump Dealer Code.
You can check the RSP code of your area by visiting the site. After sending this message, the latest fuel price information will come in your phone.