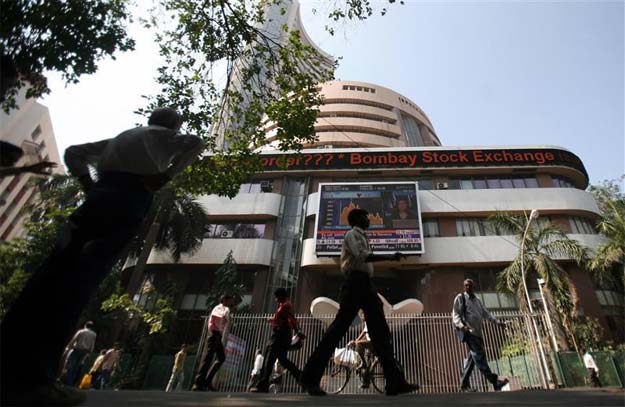 Mumbai:
After seeing a slight increase in the previous closing, the domestic stock markets finally fell on Tuesday. Today both the benchmark indices opened with a slight fall. Flat trading was seen in Sensex-Nifty in early trade amid weakness in Asian markets. In the opening, the Sensex was down 73.50 points at the level of 60,029.60. At the same time, the Nifty declined by 13 points and was at the level of 17,843.20.
The Sensex was at the level of 59,990.35 at 10.25 in the morning. It had lost 87.53 points or 0.15%. At the same time, Nifty was trading at the level of 17,845.60 with a slight decline of 9.50 points or 0.053% during this period.
Today, the biggest decline in IT and Realty stocks was recorded on the BSE. These indices fell about 1-1 per cent. Most of the shares of HCL, Infosys and Tech Mahindra were on the decline. There was profit-booking in IT stocks. At the same time, the power index has increased. Shares of NTPC and POWERGRID have jumped 3-3 per cent. UltraTech Cement, Titan and SBI were on the rise on the BSE.
Many rating agencies have cut China's GDP growth forecast, after which there is a decline in Asian markets. Cospi recorded a decline of 0.81 percent today. The Nikkei 225, fell 0.72 percent. At the same time, Topics fell 0.99 percent. Australia's S&P/ASX 200 was down 0.28 percent.
If we talk about yesterday's closing, then Sensex and Nifty reached their new record level on Monday with gains in shares of Reliance Industries, HDFC Bank and Maruti. However, the market lost most of its early gains during trading. The Sensex rose to its all-time high of 60,412.32 points during the day's trading. At the end of trading, it closed at its new record level of 60,077.88 with a gain of 29.41 points or 0.05 percent. Sensex recorded gains for the third consecutive trading session. Nifty closed at its new all-time high of 17,855.10 with a gain of 1.90 points, or 0.01 percent.