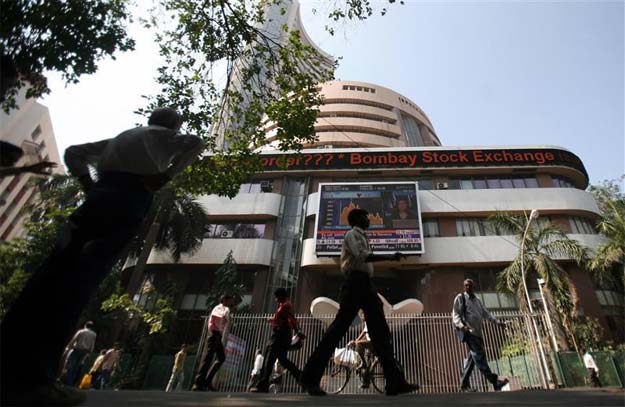 Mumbai:
The tremendous rally of the Indian stock markets continues. After closing at a record high in the previous session, today, on Monday, September 6, 2021, the markets are open again at a new high. Today the index Nifty of the National Stock Exchange opened very close to the level of 17,400 for the first time. However, Nifty crossed this level in the early trade itself. The Bombay Stock Exchange's index Sensex has also seen new highs.
At 9.40 am, the Sensex was rising by 312.93 points, or 0.54%, and the index was at 58,442.88. At the same time, the Nifty was rising by 87.80 points or 0.51%, the index was at the level of 17,411.40.
The Sensex had jumped 269.92 points or 0.46% in the opening today and the index opened at 58,399.87. At the same time, Nifty was trading at 17,397.30 with a gain of 73.70 points i.e. 0.43%.
Reliance Industries, Bajaj-Auto, Hindustan Unilever, L&T, M&M and Dr Reddy were the biggest gainers in the BSE Sensex. While Asian Paints, TCS, Tech Mahindra, PowerGrid, Titan and Nestle India were the biggest losers. In the early trade, 1456 shares have registered a rise and 409 shares have declined.
Energy index on Nifty recorded the highest gain of 1 per cent. All sectoral indices were trading in the green in early trade.