Withdrawing money from ATM is expensive, salary-pension will come even on holiday, know what will change from August 1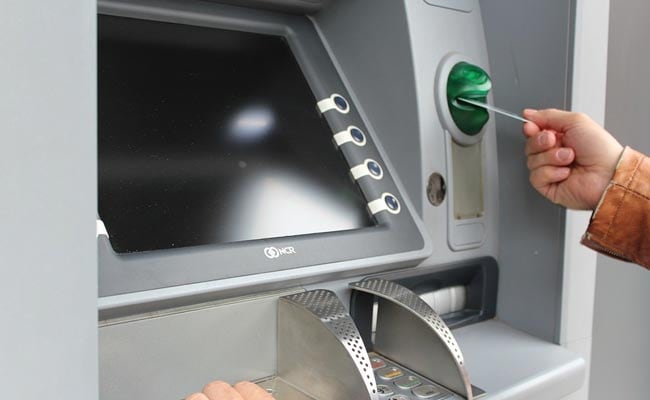 New Delhi:
ATM Transaction Charges 1st August : There will be no hassle of non-payment of salary or pension on weekly holidays or government holidays from the month of August. That is, even if it is Saturday-Sunday or any declared holiday on 30th, 31st. salary, pension will come to the account. But ATM withdrawal On (Cash Withdrawal) customers will have to loose more pockets. Know which rules have changed since August 1, which has affected you. ICICI Bank has also increased banking charges.
Attention SBI Customers! Changed rules regarding online banking, new feature on latest Yono Lite App
The Reserve Bank had announced last month that the services of National Automated Clearing House (NACH) would be available every day of the week. NACH is a payment system operated by the National Payments Corporation of India. It handles the work of dividend, interest, salary and pension transfer. It also collects the payment of bills like gas, electricity, telephone, water. Along with this, Loan EMI also works to collect installments of mutual funds and insurance premium.
Withdrawing money from ATM will be expensive
ATM cash withdrawal will become expensive from August 1, as the RBI has increased the interchange fee on financial transactions from one bank to another through ATMs from Rs 15 to Rs 17. RBI took this decision in June, which will come into effect from August 1. Fees for non-financial transactions have also been increased from Rs.5 to Rs.6. Interchange fee is levied by a bank account holder while using the ATM card of another bank.
Post Payments Bank services too expensive
India Post Payments Bank (IPPB) has also increased the charges for those using its doorstep delivery services. Post Payments Bank will now charge a fee of Rs 20 (GST extra) for these services every time. However, when the Post Payments Bank employee comes home for doorstep service, the consumer can do the transaction many times, but the charge will be one time only. If you use, the charge will be different.
ICICI Bank hikes ATM transaction fee
ICICI Bank has also announced to increase ATM transaction charges and check book charges for domestic savings account holders from August 1. The fee has been changed for both bank deposits and withdrawals. Now only four free transactions can be done from ATM (ATM Free Transactions). According to the bank's website, a hefty fee of Rs 150 will be levied for more than four cash withdrawals.
SBI has already increased the fee
State Bank of India (SBI) has limited the number of free cash withdrawals from ATMs from July 1. SBI has levied charges on ATM Transaction more than four times every month (Cash Withdrawl) or Bank Branch. Account holders of Basic Savings Bank deposits will have to pay additional charges for cash withdrawals from more than four ATMs or branches from July 1. About one third of the banking savings account holders in the country are from SBI. These SBI account holders will also have to pay additional charges for the use of more than 10 leaves of the check book in a year.