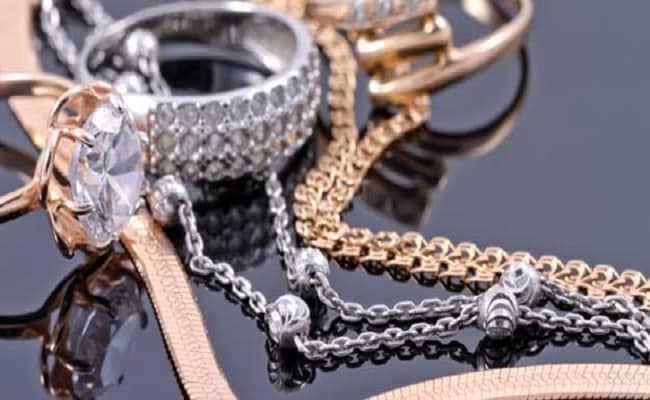 New Delhi:
Gold-Silver Price Today : On Tuesday, flat trading was seen in the bullion market amid a strong dollar. Both gold and silver metals took flat opening today and remained flat in early trade. Gold was trading at Rs 47,896 per 10 grams, down by 0.04 % or Rs 18, on the Multi-Commodity Exchange at 11.11 am. Its average price today is running at Rs 47846. The previous closing of gold futures was done at Rs 47,914. On the other hand, if we talk about silver, then today this metal is trading at Rs 61,316 per kg with a jump of 0.08% or Rs 46. Its closing was done at ₹61,224 and the average price was ₹61,270.
If you look at GoldPrice.org, then gold was running flat in the international market as well. According to Indian time, at 11.20 in the morning, there was a rise of 0.01% in gold and the metal was trading at Rs 4,311 per gram level. At the same time, silver was down by 0.21% per cent at Rs 54,109.26 per kg.
IBJA rates
If you look at the rate of India Bullion and Jewelers Association Limited ie IBJA, then with the last update, the price of gold and silver today is like this- (These prices are given per gram without GST charge)
999 (purity) – 47,875
995- 47,683
916- 43,854
750- 35,906
585- 28,007
Silver 999- 60,992
Talking about the spot market of Delhi, on Monday, despite the fall in the prices of precious metals in the international market, due to the weakness in the rupee, gold rose by Rs 29 to Rs 46,974 per 10 grams in the bullion market. In the last trading session, gold had closed at Rs 46,945 per 10 grams. However, silver declined by Rs 149 to Rs 60,137 per kg. It had closed at Rs 60,286 per kg in the previous trading session.