Inflation at 27-month high of wholesale inflation, impact of increase in food prices and fuel prices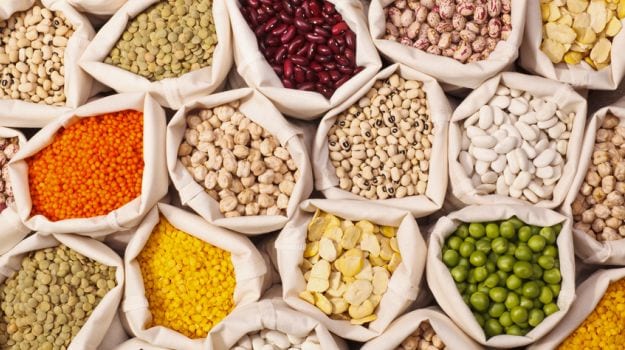 Special things
February hit a 27-month high of 4.17%
Pulses prices rose by 10.25% in February
Fuel-power group inflation stood at 0.58 percent
New Delhi:
Wholesale price index (WPI) based on rise in prices of food items, fuel and electricity Inflation In February, it rose for the second consecutive month to a high of 27 months at 4.17 percent. According to official figures, WPI inflation was 2.03 percent in January from a month earlier, while it was 2.26 percent in February a year ago. After continuously softening for several months, the prices of food items in the month of February increased by 1.36 percent on an annual basis. Earlier in January, the prices in the food category had dropped by 2.80 percent in total. Vegetable prices declined by 2.90 percent in February from a year earlier, while the prices of vegetables were down 20.82 percent in January.
Central government is pushing people into inflationary quagmire just to earn tax: Rahul Gandhi
If we talk about pulses, then the price of pulses increased by 10.25 percent in February. At the same time, the price increase of fruits was 9.48 percent. Fuel and power group inflation rose sharply in the price of petrol and diesel to 0.58 percent, while in January the price level in this category was 4.78 percent lower than a year ago. Recently, the rise in the price of crude oil in the international market and more indirect taxes at the level of the Center and the states, the prices of petroleum products have reached historic highs.
LPG cylinder price hiked for the second time in four days, an increase of Rs 25
ICRA LTD Principal Economist of India Aditi Nair said that the sharp rise in WPI based inflation in February reflects the rise in commodity prices. The main reason for the rise in commodity prices is the weak trend due to the rise in crude oil and fuel prices and global risks. In February, the main inflation (inflation based on prices of industrial products only) stood at 5.5 per cent. He said, "With the rise in retail inflation, we have a view that given the inflation situation, the possibility of a cut in the policy rate is less. Is and may remain the status quo in 2021. Wholesale inflation is expected to increase in the next three months as the comparative base of this period is low. ICRA estimates that gross and wholesale inflation will rise to around six percent in March 2021. The Reserve Bank announced the monetary policy last month, keeping the interest rates unchanged. This was the fourth consecutive review in which there was no change in the rate. According to the data released last week, retail inflation stood at 5.03 percent in February. Whereas in January it was 4.06 percent.
(This news has not been edited by the NDTV team. It has been published directly from the Syndicate feed.)