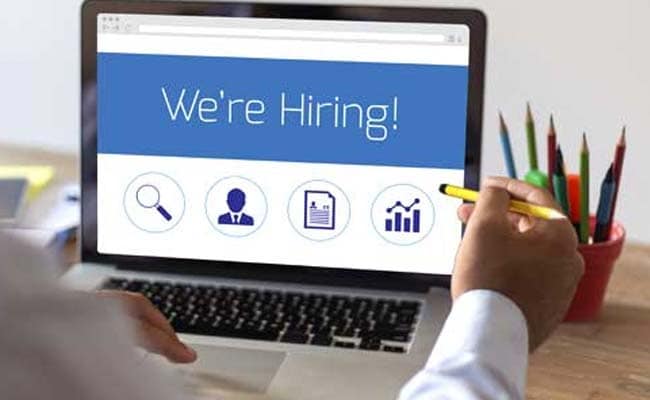 New Delhi:
For freshers looking for jobs in India in the next few months new employment opportunities (Jobs for freshers) can be found. A report has revealed that a good number of companies in the country can hire new people during the period from July to December. The report said that the perception regarding hiring of "freshmen" is improving gradually and 17 per cent of the employers intend to hire freshers during July-December, 2021.
TeamLease EdTech's 'Career Outlook Report' states that 17 per cent of the companies want to hire freshers during July-December. It has been told in the report that the perception in India regarding the appointment of new people is the best. Globally, on an average, 6 percent of companies have expressed their intention to hire freshers. At the same time, 17 percent of employers in India are planning to recruit new people. The survey was conducted across 18 regions in 14 cities for the July-December period.
– – read this also – –
* Now the salary of employees is going to increase in the private sector too, know – what percentage will increase?
* Friends, the days of good salary and good job are gone
Apart from this, the intention to recruit both fresh and experienced people in all categories has increased to 31 percent. Shantanu Rooz, Founder and CEO, TeamLease Aztec, said, "Despite the pandemic, the improvement in perception about hiring is a good thing." He said that today companies want to hire people with special abilities. In such a situation, the youth should prepare themselves for specializing skills.
SaiRecently a survey was also done on Lary Hike
In a recent survey, it was said that despite the shock of the pandemic, Indian companies will increase the salaries of their employees by an average of 8.8 percent this year. At the same time, in the next year i.e. 2022, the salary increase will be 9.4 percent.
According to Aon's 26th annual wage growth survey released on Tuesday, most companies are optimistic about 2022. Next year 98.9 percent companies will increase the salary of their employees. At the same time, in 2021, 97.5 percent of the companies have said to increase the salary of the employees.
(This news has not been edited by NDTV team. It has been published directly from Syndicate feed.)