More than two thousand branches of state-run banks closed after merger, know which bank got the biggest shock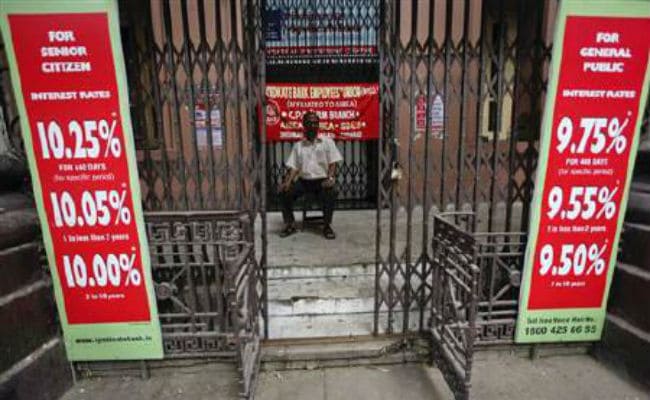 Indore:
After the process of merger between 10 state-owned banks in the country, more than two thousand branches of these banks have been locked. The Reserve Bank has given this information under RTI (RTI). The central bank said that in the financial year 2020-21, a total of 2,118 banking branches of 10 state-owned banks were either closed forever or merged with other bank branches. RTI activist Chandrashekhar Gaur of Neemuch made this information public on Sunday. RBI has given this information to them under Right to Information.
According to this, the maximum number of 1283 branches of Bank of Baroda in the financial year 2020-21 were closed due to the process of branch closure or merger. In this way, 332 of State Bank of India, 169 of Punjab National Bank, 124 of Union Bank, 107 of Canara Bank, 53 of Indian Overseas Bank, 43 of Central Bank, five of Indian Bank and Bank of Maharashtra and Punjab and Sindh Bank. One branch of each was closed.
However, it has not been clarified how many branches of these banks were closed forever and how many branches were merged with other branches during this period. The Reserve Bank disclosed that no branches of Bank of India and UCO Bank were closed in the financial year 2020-21 ended on 31 March. The reason has not been stated. But after the scheme of merger of state-run banks with effect from April 1, 2020, the government had decided that the number of branches should be rationalized. Where many banks have branches together, they should be reduced.
In the last financial year, the government combined 10 public banks and converted them into four big banks. After this, now the number of public sector banks has come down to 12. Under the merger, from April 1, 2020, Oriental Bank of Commerce and United Bank of India merged into Punjab National Bank, Syndicate Bank into Canara Bank, Andhra Bank and Corporation Bank into Union Bank of India and Allahabad Bank to Indian Bank. Was
At the same time, All India Bank Employees Union (AIBEA) General Secretary CH Venkatachalam said that the phenomenon of branches of public banks is not in the interest of India's banking industry as well as the domestic economy. The country needs expansion of bank branches in view of its large population. Venkatachalam said that new jobs in the banking industry are also being cut continuously due to the decrease in branches of public sector banks. In the last three years, there has been a huge reduction in new recruits in public sector banks.
Economist Jayantilal Bhandari justifies the government's move to merge public banks. Bhandari said that to give a boost to the economy of the country, we need strong public sector banks of small size rather than weak public sector banks.