Two days strike after two days holiday in banks: 10 lakh bankers involved, services will be disrupted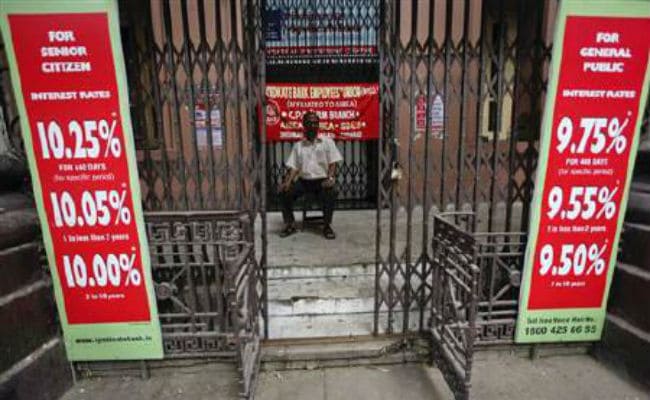 The United Forum of Bank Unions (UFBU), a united organization of nine different bank unions, has public sector Privatization of banks And has called for a two-day nationwide strike on March 15 and 16 against 'take-back' banking reforms. More than 10 lakh bank personnel and officers will be involved in this strike.
In this strike called by UFBU, bank unions – All India Bank Officers Confederation (AIBOC), All India Bank Employees Association (AIBEA), National Confederation of Bank Employees (NCBE), Bank Employees Federation of India (BEFI), Indian National Bank Members of Employees Federation (INBEF), Indian National Bank Officers Congress (INBOC), National Organization of Bank Officers (NOBO), National Organization of Bank Workers (NOBW).
Also read: Private banks will be sanctioned governmental business, pension-tax transactions and will also run small savings schemes
Due to this strike, services like deposits, withdrawals, check clearances and loan approval will be affected in the branches of banks. However, ATM services are likely to continue uninterrupted. The banks were closed for the second Saturday of the month on March 13 and Sunday on March 14, due to which regular banking services will now be closed for four consecutive days due to this strike.
Union Finance Minister Nirmala Sitharaman had announced the privatization of two public sector banks (other than IDBI Bank) during the budget announcements. The government intends to raise Rs 1.75 lakh crore from this step of disinvestment. This strike has been called against this announcement.
Also read: 103 crores deposited in a PF account: that's why the government levied tax on PF interest
Apart from bank unions, unions of four general insurance companies will be on strike on 17 March. All the unions of Life Insurance Corporation of India (LIC) will go on strike on 18 March. The unions of insurance companies have called this strike to protest against the privatization of public companies.