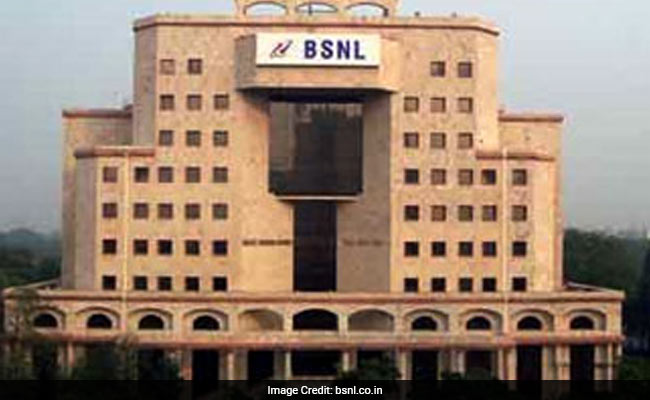 New Delhi:
Government loss making public sector Telecom company BSNL In the next financial year, it will infuse capital of Rs 44,720 crore. budget document "The proposal for infusion of capital in BSNL is for 4G spectrum, technology up-gradation and restructuring of the company," it said. Apart from infusion of capital, the government will provide additional financial support of Rs 7,443.57 crore to the telecom company under the Voluntary Retirement Scheme (VRS). Along with this, Rs 3,550 crore will be given as grant-in-aid for payment of GST.
According to the document, the financial support for the Voluntary Retirement Scheme is for both BSNL and MTNL. Support for Goods and Services Tax is for BSNL. This assistance is for payment of GST for 4G spectrum allocation.
The additional financial support for public sector companies is in addition to the Rs 69,000 crore relief package. This package was made available by the government to the companies in October, 2019.
Digital India boom in the budget: 10 big announcements till the creation of digital bank, online university
BSNL had sought help of Rs 40,000 crore
Let us inform that in September last year, information was received that BSNL has approached the government for financial help of Rs 40,000 crore. Half of this amount is needed in the form of government guarantee to repay the short-term loan. BSNL Chairman and Managing Director PK Purwar had told that the company does not need any additional debt and its business has become self-sufficient for operations.
Purwar had said, 'We do not need any additional loan. We have sought a government guarantee of Rs 20,000 crore to pay off our short-term debt and issue long-term bonds. If we have to set up one lakh node B (mobile sites) for mobile network then we will need Rs 20,000 crore.
BSNL's CMD had also clarified that the company has approached the government for assistance, which is different from the Rs 69,000 crore relief package announced in 2019. Let us tell you that BSNL has a debt of about Rs 30,000 crore, which is the lowest in the telecom sector.
(Except for the headline, this news has not been edited by the NDTV team, it has been published directly from the Syndicate feed.)